ReBot - easy, easier, the easiest automation botting software for World of Warcraft

Quest Bot with complete automated leveling from 1 to 90.
We have the most advanced scripting system in the bot-scene. You will be able to use it without any knowledge of programming.
The Quest Bot comes with a complete Horde leveling profile made of 3000 quests. Make a character, hit start, and let the magic begin.
8 awesome bots will help you spending less time with boring tasks!


ReBot is working for latest WoW Warlords of Draenor (WoD) Patch 6.2.4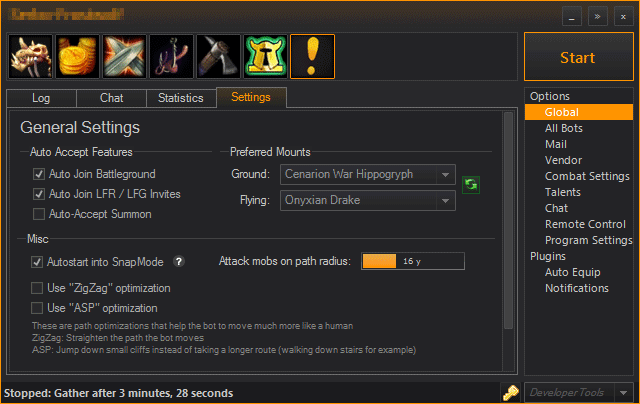 Easy Setup
Runs in background
Performance optimized
Searches rare mobs
Advanced Mesh system
Intelligent pathfinding
Chat monitoring
Smartphone notifications
Auto equip
Selects talents
Auto use flightpaths
Auto switch continents
Download ReBot here
ReBot is working for latest WoW Draenor Patch

This video shows ReBot's Combat Bot in action
You want to see more videos? You find one on each bot page.